Brands we are Currently Serving: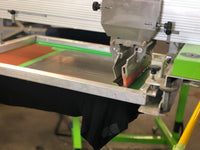 Full Service Printing
We have a full staff available to help walk you through through the process and handle the details for you. We can help you conceptualize your idea, design it, choose the best items for your organization and deliver an outstanding product.
Learn More
Durable & Comfortable
We print using water-based inks, the most advanced system in use today. The inks print INTO the fibers of the fabric instead of ONTO them like with plastiscol inks that other screen printers use. This means a lighter print, a softer feel, and a more durable result. No more heavy prints weighing down your shirts and clinging to your sweaty chest. No more cracking after a few washes.
Let's get started
Drop Shipping!
Odds are you have people who support your organization but don't live anywhere near you. We can list your products online for an ordering period and ship the gear to their doorstep! Now Mom, Dad, and siblings can all support your cause.
Learn More
Embroidery, Too!
We can embroider hats, beanies, polos, sweatshirts, and much more with your logo or message to add a professional and finished look to your gear.
Contact us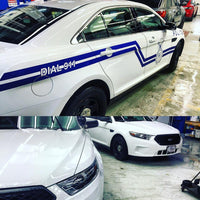 Vinyl Decals and Wraps
We can print and cut vinyl to wrap your company vehicles, deck out your unit trailer, or display critical information on your fleet.
contact for a free quote
Banners, Signs, and Tents
Need to make an impactful first impression? We can print everything in the photo above and MORE to make sure you make a lasting impression to potential customers and clients!
Contact for a free quote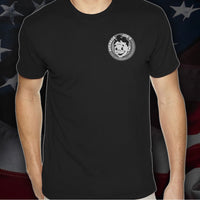 Stock Up on Mock-Ups
You'll always receive a full color mock-up to verify colors, placement, and sizing of your designs to ensure you get exactly what you're looking for.
Learn More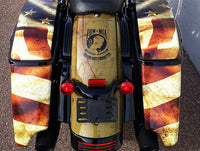 Professional Grade, Period.
You are experts of your craft and so are we. Our job is to deliver excellent products, on time, and without error. Our craftsmanship is unparalleled. If you need the best, and you do, you're in the right place.
Lets get started
Sharpening Your Brand
Your team should be proud, unified, and motivated to succeed. They should WANT to show off your organization, your BRAND. We have the knowledge, capabilities, and tools to make your brand stand out and LOOK as incredible as it IS. We're ready to help!
Contact us
It's About Pride
We are veteran owned and have the upmost respect for our Military, Veterans, and First Responders. We are proud to live where we do and have a passion for making organizations SHINE. Let us know how we can help sharpen your brand!
Come See us
Visit Us
Iron Identity
Mon - Fri, 9am - 6pm
Closed Saturday and Sunday